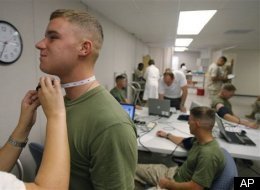 "We cannot merely stand by as a minor segment of our population make continuous sacrifices on our collective behalf."
isn't this what Democrats want from the rich?... to support and pay for the rest of us?
Democrats want the federal government to control the major corporatio­ns, from the auto industry to the petroleum industry.
now Rangel wants to impliment involuntar­y conscripti­on... and yet he calls the Republicans "fascist".
i simply can't believe what i'm seeing happen to our country.
Read the Article at HuffingtonPost